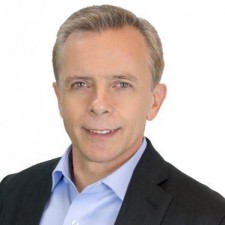 Leadership Growth Systems, managed by Bart Kohnhorst, is currently offering new programs in Fort Worth, Texas, at the ACH Services campus location.
GREENWOOD VILLAGE, Colo., October 23, 2019 (Newswire.com) - Bart joined the Crestcom network as a franchisee in 2017. He initially opened Crestcom in Plano, Texas, and expanded to Irving, Texas. Bart has contributed impactful growth for Crestcom and increased brand recognition in the North Texas region. 
In his executive career, Bart worked with clients from various industries, including financial services, healthcare, manufacturing, software & hardware technologies, hospitality, aviation & aerospace, and customer experience technologies and services. He has worked for Nortel, Citrix, Samsung, GE, two startups, and consulted with small and medium-sized businesses. As part of his professional career, he lived and worked across North America, Japan, and Europe. Bart managed national, international, and multi-state regions. He has held P&L responsibility and led sales, marketing, and product line teams to exceed $100 million in revenue growth. He has also managed successful technology product lines and directed new market entry into two international markets. 
Bart earned his bachelor's degree in the United Kingdom and a master's degree in International Management from Thunderbird School of Global Management (ASU) in Arizona. In prior leadership roles, Bart experienced significant productivity and performance impact from developing his team's leadership skills, in addition to their effective use of technical skills. 
Bart joined Crestcom after learning about the company's measurable approach to leadership development and methods for delivering more value to its participants. Crestcom clients achieve real results.
"I want to help others build great workplaces that ignite the capacity and passions of those who work there," said Bart. "As a business owner myself, I know how important it is to drive real returns (ROI) from every investment, especially for leadership training — Crestcom addresses the required competencies so well."
Leadership development must enable others to reach their true potential, create better workplaces, and raise performance in organizations. Companies that invest in effective leadership development are typically more competitive. These companies are often more efficient, profitable, and resilient.
"From decades of research, most distinguished leaders learned how to lead and drive performance with the help of effective training and experiences," said Bart. "Only a small number of people are 'natural-born leaders,' and they, too, are always seeking to learn." 
To get in touch with Bart, visit https://crestcom.com/leadership-trainer/bart-kohnhorst/ to learn more. 
About Crestcom: Crestcom International LLC is an international leadership development organization that has trained more than 1 million leaders for 25,000 businesses in 60 countries across the globe. Crestcom does this through a unique blend of live-facilitated multimedia video, interactive exercises, and shared learning experiences, followed up by action plans and accountability sessions to ensure measured development in key leadership competency areas. For more information or to schedule an interview, please contact Jenny Bridges at jennifer.bridges@crestcom.com.
Source: Crestcom International LLC
Share: