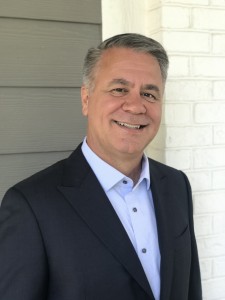 Crestcom International LLC adds Douglas Peterson as one of its latest franchisees
INDIANAPOLIS, August 4, 2020 (Newswire.com) - Crestcom International, LLC is pleased to announce one of its newest additions: Douglas Peterson. He joins the Crestcom network as an authorized Crestcom licensee, President of Impact Leadership Corp., delivering leadership development programs in Central & Northern Indiana.  
After earning an Engineering degree from the University of Dayton, Douglas began his career in General Electric's corporate training program. He stayed with GE for nearly 20 years, reaching the executive VP and GM level within the company. Since leaving GE 12 years ago, Douglas has held executive-level positions in smaller private and public companies ranging from a small $20M in sales Private Equity held business to President of one of Belden's $400M industrial business units in North America. Throughout his career, Douglas was fortunate to participate in some of the world's best executive leadership programs while at GE. In every step of his career, Douglas placed a very high level of importance on his number one asset, people, through organizational and leadership development programs.  
To get in touch with Douglas, please visit https://crestcom.com/leadership-trainer/douglas-peterson/ to learn more.
About Crestcom: Crestcom International, LLC is an international leadership development organization that has trained more than one million leaders for 25,000 businesses in 60 countries across the globe. Crestcom does this through a unique blend of live-facilitated multimedia video, interactive exercises, and shared learning experiences, followed up by action plans and accountability sessions to ensure measured development in key leadership competency areas. For more information or to schedule an interview, please contact Cara Rufo at cara.rufo@crestcom.com.
Source: Crestcom International LLC
Share: